Well yesterday I got an entire day of scrapping in! I actually accomplished quite a bit however, I think I could have gotten more done if I didn't get sucked into Guitar Hero! Anyway, Alyssa wanted to join us, so I set her up in her Bumbo in the middle of the table, she LOVED it!

My future Scrapper!



And here are a few of the pages I got done.

This is the one when Devin started Crawling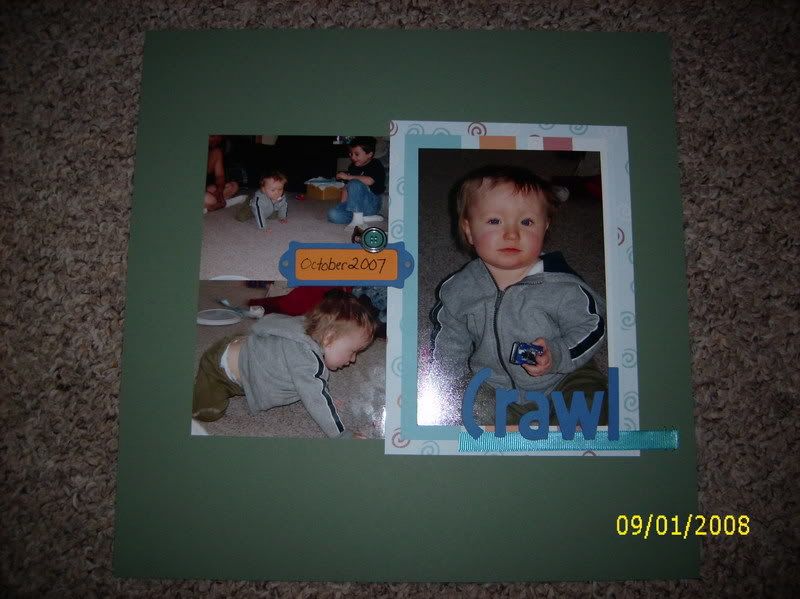 Alyssa at 4 Months



Jade and Uncle "Fuzzy" went fishing and they "Olny caught weeds"

]

Jade had a hard time getting on his Jammies one night



Some of Jade's friends from school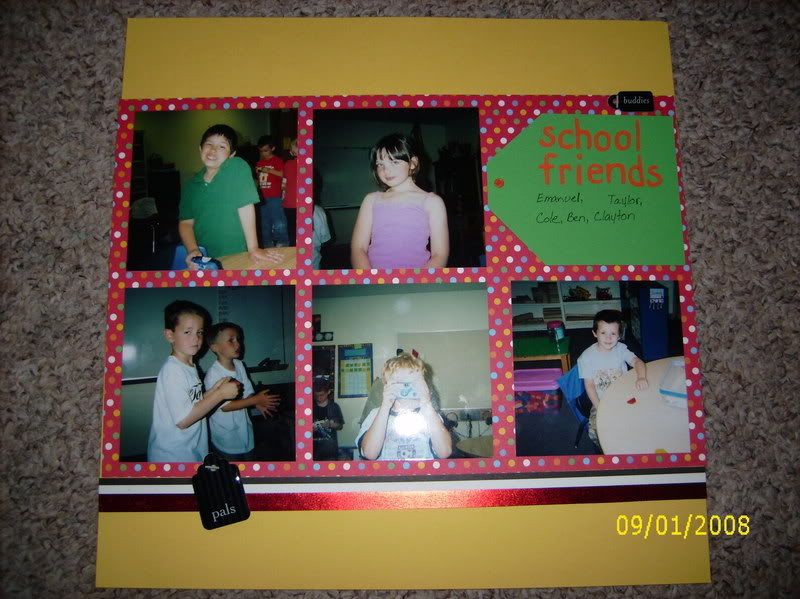 Devin being Devin



Jade and Devin playing in the sprinkler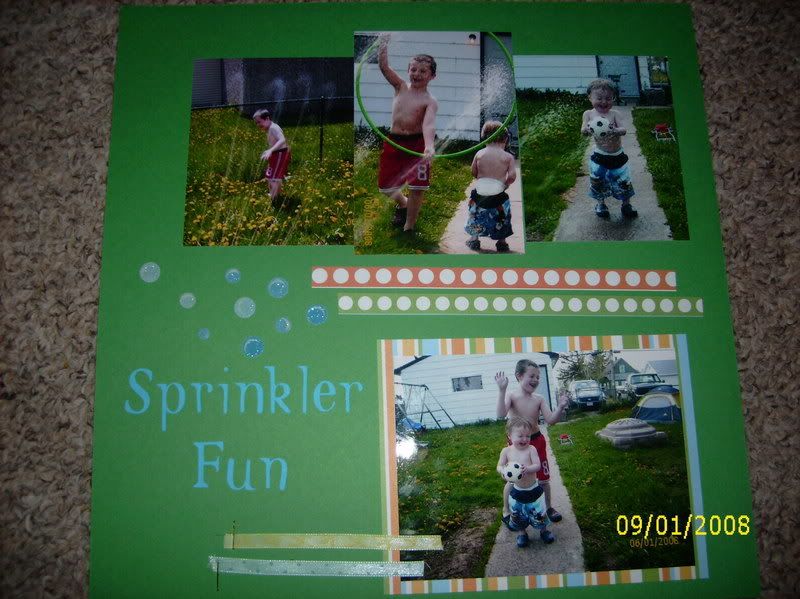 This one is one of my favorites



Well, that's all for now, I did get lots more done, just don't have time to post them. Thanks for looking and feel free to leave comments! Don't forget to sign my guestbook way down at the bottom either!